Among the projects to benefit is a planned zero-emission, 100% electric 'flying' ferry in Belfast.
Transport Secretary Mark Harper praised Artemis Technologies in the Northern Ireland capital when it announced the funding.
The £60 million will support the development of new clean maritime technologies over a two-year period.
Businesses in 12 UK regions will benefit from the cash, creating highly-skilled jobs.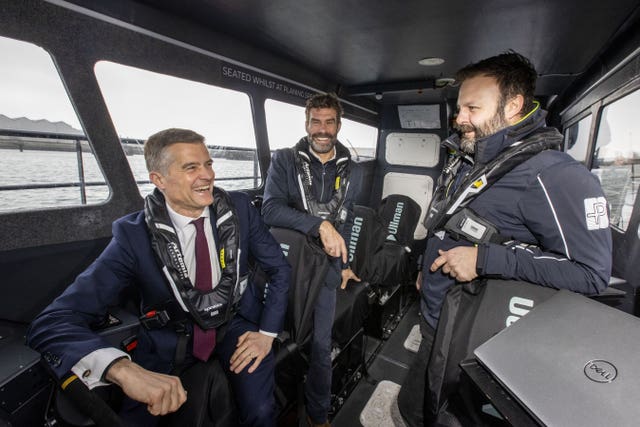 In Belfast, Artemis Technologies is developing boats that 'fly' above the surface of the water.
The company is willing to use the funds to help take its invention to the seas on a commercial scale.
During the two-year investment period, successful companies will need to demonstrate that their projects will work in the real world.
Other projects set to benefit include a bid by Collins River Enterprises Ltd to build and test a new all-electric ferry on the River Thames between Canary Wharf and Rotherhithe.
Another project led by AceOn Battery Solar Technology Ltd will develop hydrogen-powered vessels to transfer crew to wind farms off the north-east coast of England from the Port of Blyth.
WingTek is also receiving funding to develop and demonstrate two full-size prototype wind-assisted ships with high-tech sails, which will reduce the amount of fuel used by ships, as well as the emissions they produce.
Harper said the funding will help bring emission-free concepts to life.
"Our shipping sector imports 95% of goods into the UK and contributes £116bn to our economy, more than aviation and rail combined," he said.
"With growing the economy one of the Government's top priorities, we must continue our efforts to ensure the UK remains a pioneer in cutting-edge clean maritime solutions.
"The funding we are providing will help do just that, bringing emission-free concepts to life and driving innovation."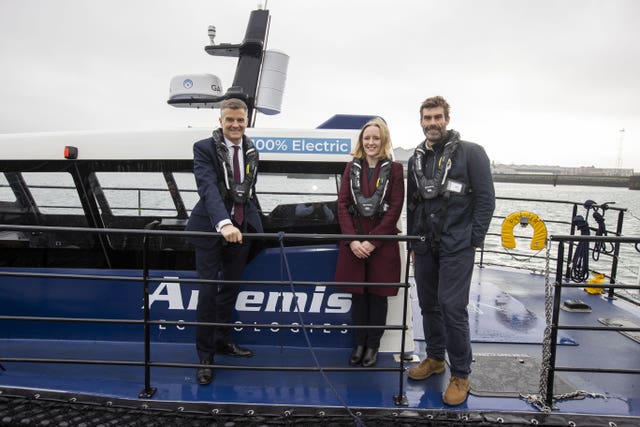 Dr Iain Percy, CEO of Artemis Technologies, said: "The Clean Maritime Demonstration Competition is key to unlocking those region-wide innovations that will move the UK towards a more sustainable future and we are delighted that it has once again recognized the integral role that Artemis Technologies can play. .
"With this latest round of funding, we are encouraged to advance our green technology projects, develop world-leading clean ships for our seas, and continue our mission to lead the decarbonization of shipping."
UK Chamber of Shipping Chief Executive Sarah Treseder added: "Congratulations to all the successful bids, covering a wide range of technologies and aspects of shipping.
"The UK Chamber of Shipping is committed to net zero by 2050. This funding is an important milestone to ensure we continue to work together to achieve this important goal and will help us complete the journey from theory to reality for shipping. of zero emissions".