The death toll from the magnitude 7.8 and 7.5 earthquakes that struck nine hours apart on February 6 in southeastern Turkey and northern Syria has exceeded 35,000, and is certain to rise as crews Search engines find more bodies.
Turkish television continued to broadcast rescues on Tuesday as experts said the window to find survivors was closing.
In Adiyaman province, rescuers caught up with 18-year-old Muhammed Cafer Cetin and doctors gave him an intravenous line of fluids before attempting a dangerous extrication from a building that collapsed further as rescuers worked.
Medics surrounded him to put a neck brace on him and he was on a stretcher with an oxygen mask, emerging into daylight at 199 hours.
"We are very happy," said his uncle.
Two others were rescued from a building that was destroyed in central Kahramanmaras, near the epicenter, on Tuesday some 198 hours after the earthquake.
Broadcaster Haberturk said one was 17-year-old Muhammed Enes, who was seen wrapped in a thermal blanket and carried on a stretcher to an ambulance.
Dozens of rescuers were working on the scene and the Turkish soldiers hugged and applauded after their rescue.
Rescuers then called for silence to continue searching for others, yelling "can anyone hear me?"
The health conditions of those rescued were not clear.
In extremely hard-hit Hatay, Sengul Abalioglu lost her older sister and four nephews.
"It doesn't matter if they are alive or dead, we just want our bodies so that they at least have a grave and we can bury them," he said as he waited in front of the rubble where his family could be.
They said the last time they heard voices from the building was yesterday and complained that they started searching recently.
They also said that they wanted to have international press because they are concerned that if we leave, the pressure will fade and the search will go away.
In Syria, President Bashar Assad has agreed to open two new crossing points from Turkey into the rebel-held northwest of the country to deliver desperately needed aid and equipment to millions of earthquake victims, the United Nations announced Monday.
The Bab Al-Salam and Al Raee crossings will be open for an initial period of three months.
Until now, the UN has only been allowed to deliver aid to the Idlib area through a single crossing at Bab Al-Hawa.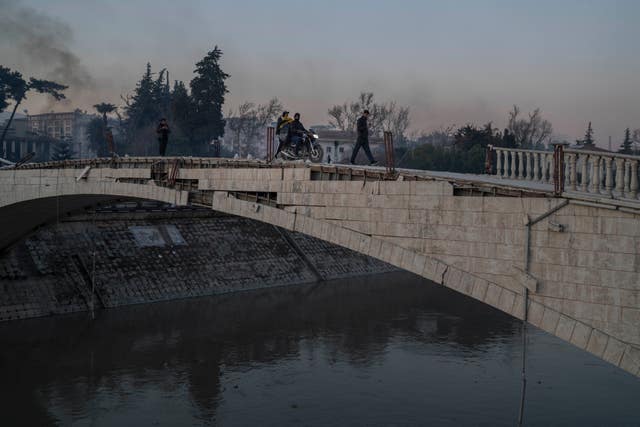 The United Nations has been under intense pressure to bring more aid and heavy equipment into rebel-held northwestern Syria since the quake struck a week ago, with survivors lacking the means to dig for other survivors and the number of deaths increases.
The first Saudi aid plane, carrying 35 tons of food, landed at the government-controlled Aleppo airport on Tuesday morning, according to Syrian state media.
Saudi Arabia has raised some US$50 million in a public campaign to help Turkey and Syria.
Before Tuesday, Saudi planes landed in Turkey, with some aid also reaching impoverished, rebel-held northwestern Syria.
Several other Arab countries have sent planeloads of aid to government-controlled Syria, including Jordan and Egypt, the United Arab Emirates.
Algeria, Iraq, Oman, Tunisia, Sudan and Libya have also delivered aid to Damascus.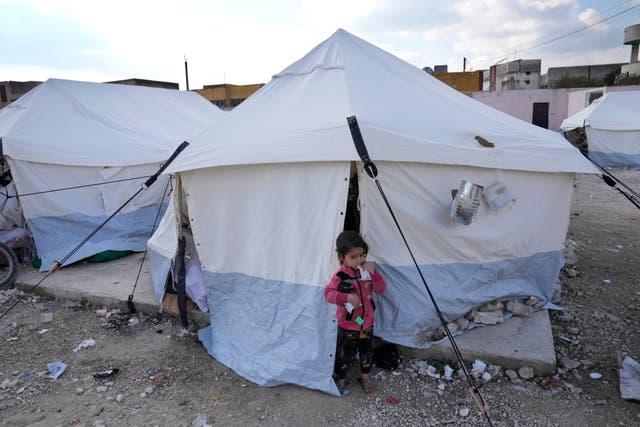 Turkish Vice President Fuat Oktay said Monday night that rescue work was continuing in Hatay province, along with Kahramanmaras, the epicenter, and Adiyaman.
Rescue work appears to be over in the remaining seven provinces.
The earthquake affected 10 provinces of Turkey that are home to some 13.5 million people, as well as a large area in northwestern Syria that is home to millions.
Earthquake survivors also face difficult conditions amid shattered cities, with many sleeping outdoors in freezing weather.
Much of the region's water system is non-functional, and damage to the system increases the risk of contamination.
Turkey's health minister said samples taken from dozens of points in the water system were "microbiologically inadequate", highlighting how precarious basic needs remain.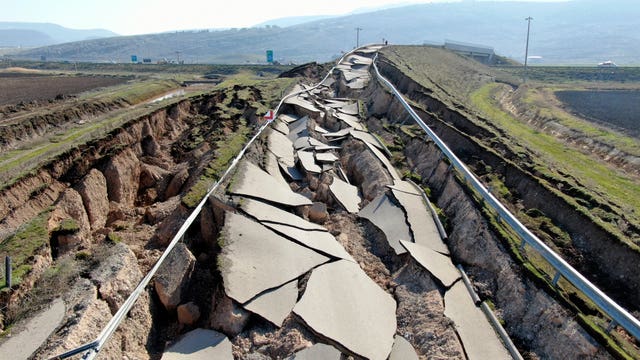 More than 41,500 buildings were destroyed or so damaged that they would have to be demolished, the Minister for the Environment and Town Planning.
There are bodies under those buildings and the number of missing remains unclear.
Many in Turkey blame faulty construction for the extensive devastation, and authorities have continued to attack contractors allegedly linked to the collapsed buildings.
Turkey has introduced building codes that meet earthquake engineering standards, but experts say the codes are rarely enforced.
The death toll in Turkey stood at 31,643 as of Monday.
Officials have decreased the frequency of death toll updates since the first week of the response, now posting larger updates once or twice a day.
The death toll in the rebel-held northwestern region has reached 2,166, according to the White Helmets rescue group, while 1,414 people have died in government-controlled areas, according to the Syrian Health Ministry in Damascus.
The total death toll in Syria is 3,580.