The cars faced 90-minute waits at the Port of Dover on Good Friday, and were seen meandering into the nearby town, with trucks thought to be backing up further.
Meanwhile, images of thousands of train passengers queuing at London stations have been shared on social media, as commuters described hours-long delays as a result of the service disruption.
Euston station is closed from April 7 to 10 for track improvements, while planned works also affect the Elizabeth line and some National Rail services.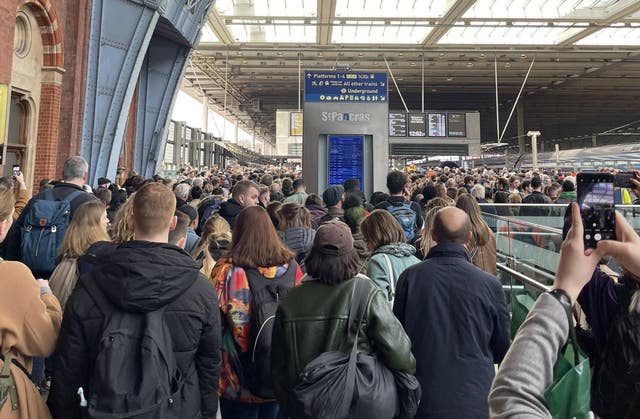 Long queues formed at St Pancras station, while Marylebone station also closed for a short time on Friday morning to avoid overcrowding.
Ruaridh Pritchard, a writer from the capital, was delayed three hours as a result of crowds and service reductions on his way to Stockport, Greater Manchester, for an Easter weekend with friends.
"St Pancras was chaos – limited crowd control," the 33-year-old told the PA news agency.
"The staff are doing the best they can under the circumstances. Lots of people arguing and pushing, it was like the last train out of Saigon.
"(Ha) kind of messed up the weekend, I lost half a day of Easter."
Sophie Earish, a Wembley Park student, said her normal 20-minute tube journey to St Pancras took an hour due to the closure of the Metropolitan and Jubilee lines.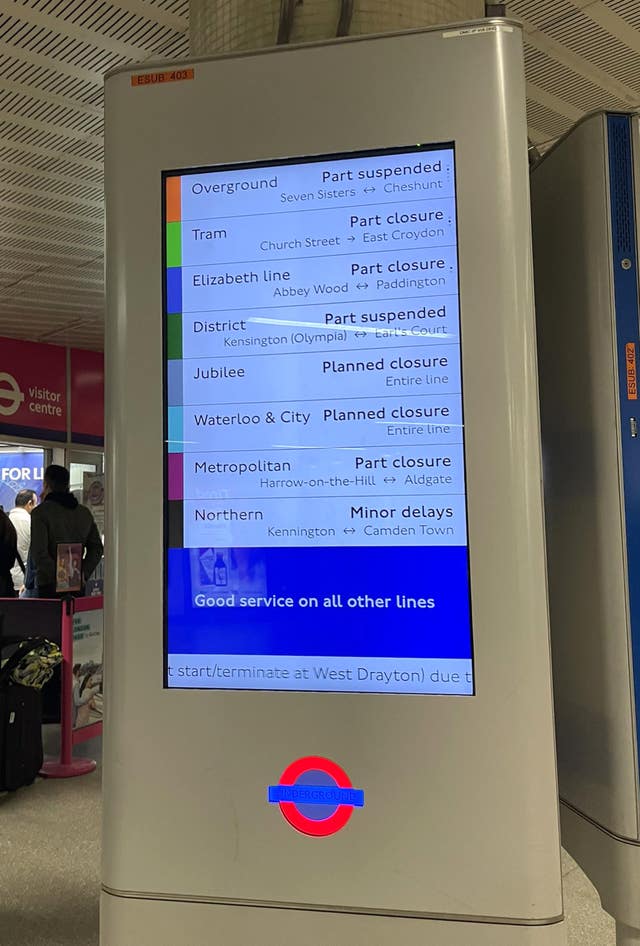 When she arrived at St Pancras station, on her way to visit her partner in Loughborough, the 26-year-old said she had to queue for an hour and a half to catch a northbound train.
"I didn't realize Euston was closed this weekend causing this mess," he told PA.
"The queues to get to the trains on the platforms were chaotic… why do you think it is acceptable to do engineering works at Easter? It's ridiculous, it seems to be the same every year."
It came after P&O Ferries and operator DFDS reported delays of between 60 and 90 minutes at port entry, while Irish Ferries advised people to wait up to three hours before their travel time.
P&O Ferries said in the afternoon: "There are currently large queues at the Port of Dover entrance of at least 60-90 minutes.
"Please allow extra time on your journey if possible and rest assured that if you miss your crossing you will be at the next available one."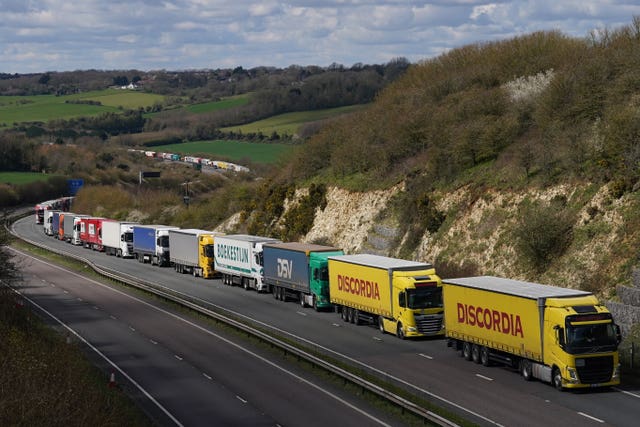 Drivers have been advised to bring supplies in case they have to wait for hours, with queues expected to be long in the early afternoon.
Doug Bannister, chief executive of the Port of Dover, told BBC Radio 4's Today programme: "First of all the weather is clear, the ferries are running well and all that sort of thing, this weekend was always scheduled for a 30% lighter than last weekend, with today being the busiest day.
"What we did was work with our ferry operators to try to spread the demand over the three days instead of all on this one day.
"I know that this is a challenge for the coach industry because they have itineraries that they want to maintain, but they have worked with the ferry operators to be able to do that, and it has been successful.
"We also installed a new facility to expand our border processing for coaches, which is operational, I just saw one go through in just 10 minutes.
"It's going to be a busy day, we're running probably about an hour to an hour and a half to get through border controls right now, and we'll peak probably in the early afternoon, and then it'll start to taper off after that. ."
He said tourists should bring drinks, food and entertainment for children if they arrive at the port.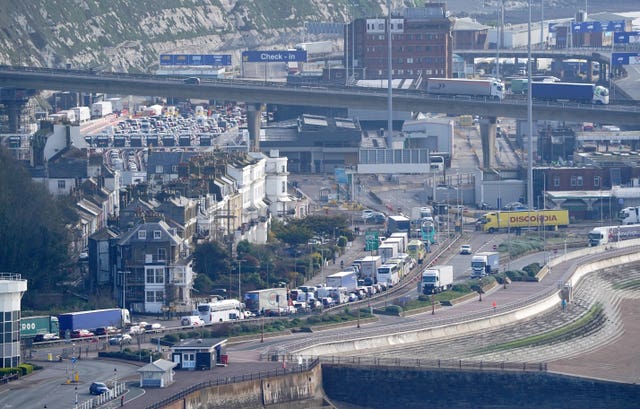 DFDS said cargo ferry queues were "slow", while tourist traffic was described as "busy".
Nichola Mallon, from Logistics UK, speaking about truckers using the port, told Sky News: "If they wait for considerable periods of time, that becomes a driver welfare issue and that's why we are working very closely with Kent's resilience forum, and to make sure we can minimize delays.
"In fact, I have several meetings today to closely monitor the situation and make sure that contingency plans are in place if necessary, and people are working very hard on that.
"Our message to our members would be to check with your ferry operator to make sure they are aware of the latest guidance, make sure you have all the paperwork completed before you head there and have supplies there just in case, and make sure you leave enough time to adjust to any delays."
At one point on Thursday, there were queues of "approximately 90 minutes" for passport control by French officials at the port as the Easter rush began amid "high volumes of traffic," DFDS said.
The delays at Dover have been blamed on French border officials carrying out additional checks and stamping UK passports after Brexit.
Port officials said they have conducted an "urgent review" with ferry operators and French authorities in a bid to prevent a repeat of last weekend's delays.
A back-to-back general strike in France over pension reform is also causing upheaval.
Some 400,000 people joined a protest against President Emmanuel Macron's pension reforms in Paris on Thursday, the French union CGT reportedly said.