HS2 has proposed changes to the construction design of its Manchester route following work with the UK Environment Agency to better understand the widespread impacts of flooding in West Didsbury.
In response to this, HS2 now suggests relocating the Palatine Road ventilation shaft required for the Manchester Tunnel away from the Didsbury Flood Storage Basin.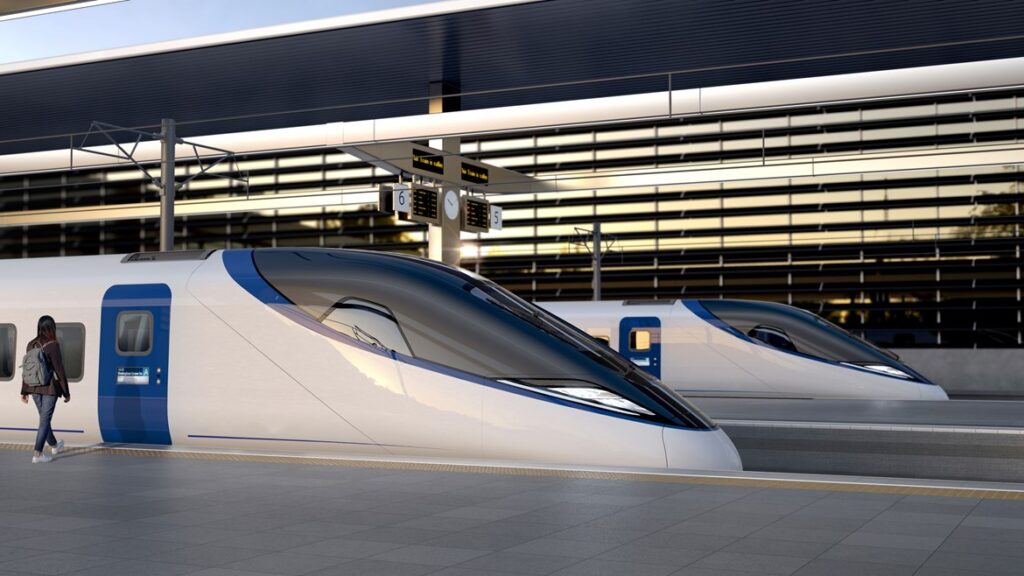 Artist's impression of an HS2 train on a platform
©HS2
This decision was made after a detailed evaluation of the original construction plan and a revised flood model, with a specific focus on the aftermath of storms Christoph, Eunice and Franklin.
The proposed new location is within the site of the former Hollies Convent School and will eliminate any potential impacts on the Withington Golf Club, as well as reduce those on neighboring properties.
This proposal reflects the ongoing design and engagement work undertaken during the Phase 2b Western Section (Northern Extension) Crewe – Manchester Law process.
HS2 submitted the hybrid bill to parliament last January, seeking the legislative powers to build and operate the northern extension, which is scheduled to start passenger services between 2035 and 2041.
"We are committed to ensuring that our plans for Britain's new high-speed rail minimize disruption to local communities during construction and operation.
"It is vital that we act on new information, and we believe this is a positive step to reduce the impact of our construction work on flood risk in the surrounding area."
HS2 has already written to local residents to inform them of the proposal and invited them to discuss the changes at a local community event or online webinar later this month.
The proposal will be formally submitted to parliament later this year for approval.
It also follows the announcement of new plans to improve access to the proposed combined HS2 and Northern Powerhouse Rail (NPR) station at Manchester Airport earlier this month.