A former security guard at the British embassy in Berlin has admitted to handing over classified documents to Russia, but declined to name his alleged spymaster, saying: "There is no one."
David Ballantyne Smith amassed a cache of secret and sensitive material over four years before he was caught in 2021.
He wrote twice anonymously to the Russian embassy, ​​revealing in one letter the identity of a British diplomat who had lived in Moscow.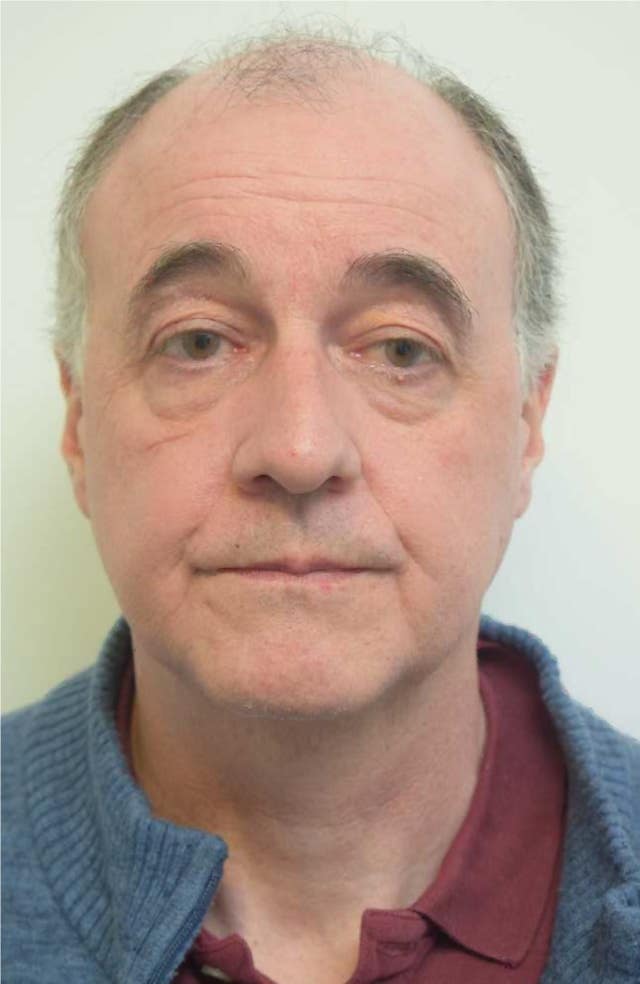 Testifying at the Old Bailey on Tuesday, Smith denied being motivated by pro-Russian and anti-British sentiment.
He said: "Now I've had a year and a half to look back, I'm disgusted with myself and ashamed for what I've done."
He accepted that it was wrong to expose the British diplomat mentioned in court as X, in his letter to Major General Sergey Chukhrov in November 2020.
But he said: "As for me, I thought it was something they already had. It was wrong to send everything, of course."
Defense attorney Matthew Ryder KC asked if Smith sent any more letters, to which the defendant replied: "Absolutely not.
"I saw Diplomat X face to face again. I felt ashamed of myself. I knew I shouldn't have. He was below the belt. I was glad I didn't put anything else in the envelope."
Smith's first letter, dated May 2020, was compiled using Google translate and a contact obtained from the Russian Embassy website, he said.
He attached a book marked "sensitive" about the Arctic, but insisted it contained no details about individuals.
He denied that Russia paid him for intelligence services and claimed that he obtained cash from the sale of his militaria collection at German flea markets.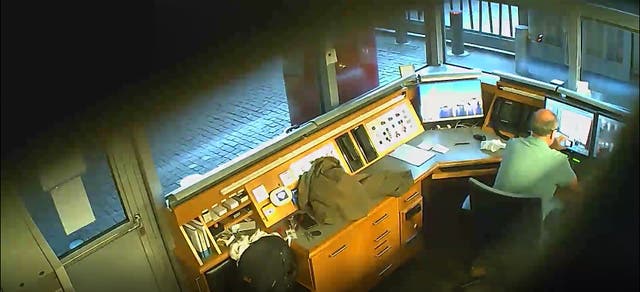 Smith was caught in a sting operation in August 2021 involving two fake Russian agents.
The first posed as an informant at the British embassy named Dmitry.
The second actor pretended to be a Russian intelligence officer named Irina who accosted Smith at a tram stop to ask him about Dmitry's "damaging" revelations a few days later.
Smith admitted to being "stupid" and "nosy" when he made copies of a document that Dmitry brought with him on his visit.
He also admitted to filming Dmitry from the embassy's CCTV and keeping the mobile phone package with the informant's new number.
Watching an undercover video of himself filming Dmitry, Smith said: "When I looked at those videos I thought what a jerk because I realized what a jerk I had been."
He told the court that he knew immediately that Irina was not a Russian intelligence officer, as she claimed.
He said: "After she turned to me in an English accent and said she was from Russian intelligence, I laughed at how ridiculous it was."
During cross-examination, Smith was challenged to show his remorse by revealing the apparent Russian contact whom he referred to as "someone" during his exchange with Irina.
Smith replied: "There is no one. No one. No one."
Prosecutor Alison Morgan KC stated: "There is a they, a they that were paying you a lot of money, that money did not come from flea markets.
"Your suggestion that he's embarrassed, I suggest, is just self-pity."
Smith replied, "Not at all."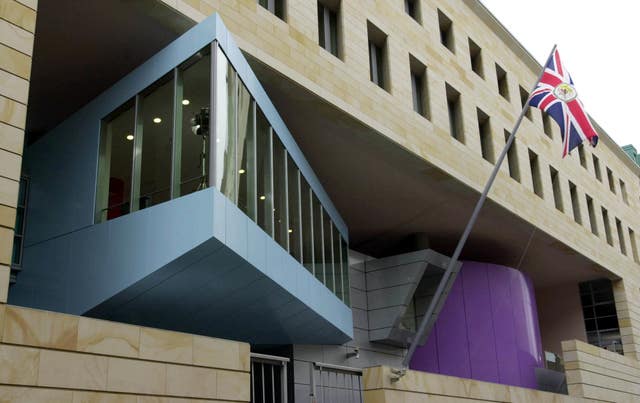 In November last year, the 58-year-old pleaded guilty to eight counts under the Official Secrets Act for committing an act detrimental to the security or interests of the state.
The indictment alleges that Smith delivered documents to the hostile state with the intent to harm Britain.
Smith denied it, saying: "I just wanted to slap the embassy in the face because I didn't think they were treating me very well."
The Paisley-born defendant considered himself a patriotic Scotsman who took pride in serving in the RAF for 12 years.
Smith, who while in Belmarsh prison received merchandise related to the Azov Battalion in Ukraine, denied any far-right sympathies.
But he expressed interest in conspiracy theories online, saying: "Yeah, I look at David Icke and Alex Jones InfoWars for an alternative view. I just like both sides of the story."
Smith said he changed his view on the conflict in Ukraine's Donbas region and became "more neutral" after visiting war cemeteries and seeing rows of freshly dug graves.
He said he started collecting classified documents when his wife returned to Ukraine in 2018, leaving him "depressed" and "alone".
"The more I was alone, the more depressed I got, and the more that happened, the worse it got, the more I started drinking," he said.
During Germany's Covid-19 lockdown, Smith was unable to visit his wife and drank seven pints a day, he said.
He added: "I was angry that everyone was sitting at home on full pay when we had to go to work every day.
"I went downhill after that. I would go crazy at the slightest thing.
"Call that spoiled child, maybe a stubborn idiot, I was full of my own importance. I wanted to teach the embassy a lesson."
He said he enjoyed the "self-satisfaction" of what he had done and wanted to highlight security at the embassy which "wasn't exactly great."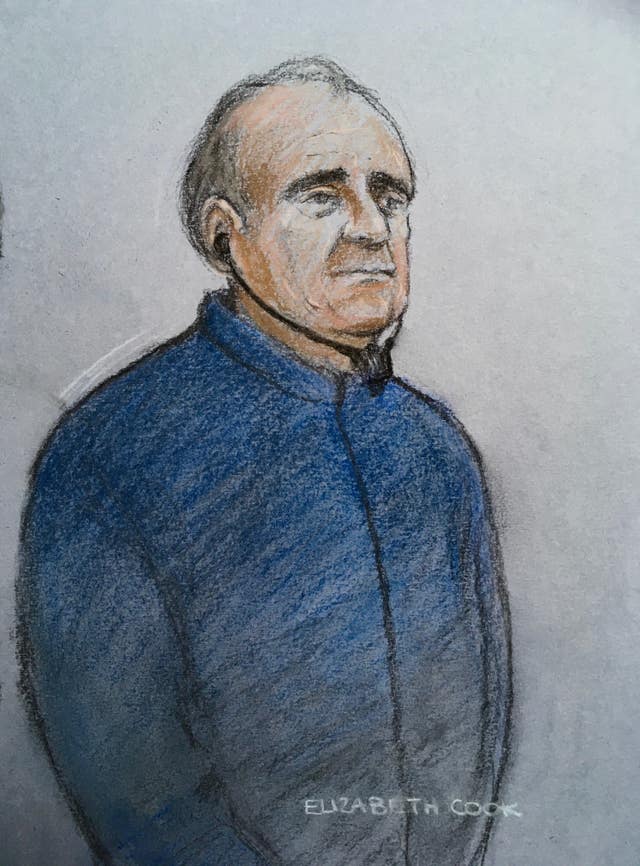 After his arrest by German police, Russian memorabilia was discovered in his Potsdam apartment, including a communist toy Lada car and a life-size Russian toy Rottweiler dog wearing an army hat.
Items seized from his work locker, including a caricature of Russian President Vladimir Putin in military garb holding the head of former German Chancellor Angela Merkel.
Smith faces up to 14 years in prison when he is sentenced at the Old Bailey on Friday.