There is "considerable unease" among Covid-stricken families over the national inquiry into the pandemic hiring public relations firms who previously worked for the UK government, the president has been told.
Pete Weatherby KC, who represents bereaved families, told a UK Covid-19 Inquiry preliminary hearing that it was a "great concern" for his clients to read reports that companies involved in promoting the so-called "exercise "listening" of the investigation had previous contracts with government departments.
In October it was confirmed that public relations giant M&C Saatchi would "help the investigation inform people how and when to come forward to talk about what happened to them."
The inquiry later announced that London-based creative agency 23red had been outsourced by Saatchi to help with the project.
A spokeswoman for the inquiry said officials were "satisfied" that there were "no conflicts of interest" in the hiring of the two companies.
During Tuesday's session, Weatherby cited reports from the website openDemocracy, stating that both M&C Saatchi and 23red previously had "contracts to work on the government's response to Covid," along with other public sector jobs.
The lawyer told the chairperson, Baroness Hallett: "Another website claims that 23red actually worked from the Cabinet Office in that job.
"I am not commenting on whether those accounts are correct or whether there is a real conflict of interest, but there is considerable concern about it.
"And what we're looking for is a clear indication of the investigation into the use of companies that have undertaken what could reasonably be perceived as a conflict of interest.
"And indeed, for companies contracted to do investigative work, to make a public statement about any work they've done that could be perceived as a conflict."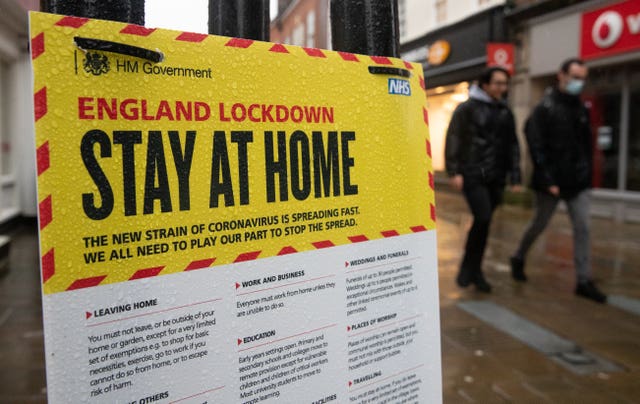 He said that without a "robust and transparent approach to these issues," the listening exercise "would have less utility and less credibility."
The first part of the UK Covid-19 Inquiry, which his legal team has asked to be delayed from May to June, will look at the UK's pandemic preparedness, with thousands of pages of UK Government evidence showing will be reviewed as part of the process.
A spokeswoman for the inquiry said: "The inquiry is developing an extensive national listening exercise that will enable thousands of people across the UK to share their experiences of the pandemic.
"He has appointed research and communications specialists to support this.
"The investigation announced that the communications contract was awarded to M&C Saatchi at its preliminary hearing on October 31.
"An update was also posted on their website. '23red has been subcontracted by M&C Saatchi to provide the research with experience of working with external organizations to support public participation and encourage people to share their experiences.'
"The contract was awarded in accordance with Crown Commercial Service's strict procurement guidelines, ensuring transparency and value for money for the taxpayer.
"We are satisfied that there are no conflicts of interest for the designated providers that could affect the delivery of the listening exercise."
M&C Saatchi and 23red have been contacted for comment.