Education secretary Gillian Keegan must make a "concrete" pay offer for teachers in talks to prevent further strikes at schools in England, union leaders have said.
Ms Keegan will meet with leaders of the unions representing teachers and principals on Wednesday in a bid to resolve an ongoing pay dispute that threatens more strikes in the coming weeks.
It comes after the National Education Union (NEU) called off a planned strike in Wales this week after receiving a wage offer from the Welsh government.
Kevin Courtney, NEU's assistant general secretary, said the move in Wales should increase pressure on the Education Secretary to come up with teacher pay proposals to prevent further strike action.
He told the PA news agency: "We would like there to be an offer that would put us in a position to be able to call off the action on February 28, March 1 and March 2. That would be great.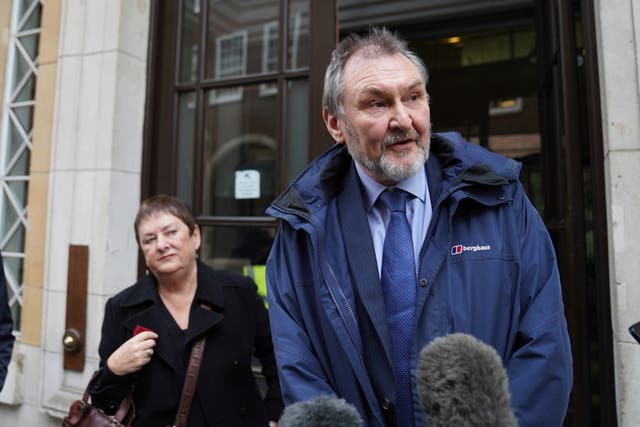 "That's what we think the Secretary of State should be doing. That's where our hopes lie."
Courtney added: "We'd like to see an offer and we didn't get any."
The Welsh Government has offered Welsh teachers an additional 1.5% on top of this year's 5% payment, as well as a one-time payment of 1.5%.
Ahead of talks with Ms Keegan on Wednesday, Mr Courtney told PA: "We want them to say better than that."
"We think the Westminster government can do better than the Welsh government because they have more financial resources," he added.
NEU members will hold regional strikes in England on February 28, March 1 and 2, with national strikes in England and Wales scheduled for March 15 and 16.
Earlier this month, most schools in England were forced to close their doors to some pupils during the first day of strikes by NEU members.
Paul Whiteman, general secretary of the NAHT school leaders union, said: "While it's good that the Secretary of State is talking to us, the government is running out of time to do the right thing and what we really need to see now is an offer of concrete payment.
"Our members have waited long enough after enduring more than a decade of real-term pay cuts that are fueling a truly troubling hiring and retention crisis against a backdrop of increasing workload, long hours and the legacy of the pandemic.
"This puts children's education at risk, and neither the profession nor families across the country will forgive the government if it doesn't act."
Patrick Roach, General Secretary of the NASUWT teachers' union, said: "While we welcome the opportunity to meet again with the government to discuss our ongoing pay dispute, we now need to hear specific proposals from the Education Secretary that will address the concerns of our members. .
And he added: "Ministers cannot continue playing for time. We need to see concrete proposals from the government that can form the basis for a negotiated solution to this dispute."
Union leaders in Scotland said on Tuesday that no new pay offers have yet been made to Scotland's teachers in a bid to end the strike.
The EIS teachers' union has already carried out a national action, resulting in widespread school closures across Scotland, followed by an ongoing program of regional strikes across the country.
University staff and civil servants will stage more strikes on Wednesday as the latest wave of industrial unrest continues to sweep across the country.
Tens of thousands of University and College Union (UCU) members will remain on strike at 150 UK universities in a dispute over pay, pensions and conditions.
Around 100 members of the British Museum in London's Public and Commercial Services (PCS) union, who work in visitor services and security teams, will continue their strikes as part of a dispute over pay, pensions, severance terms and job security. .
PCS members are also on strike this week at the Department for Work and Pensions, DVLA and the Animal and Plant Health Agency.