Police will hold a press conference on the ongoing search for missing mother-of-two Nicola Bulley as they seek to combat misinformation surrounding her disappearance.
The briefing will take place as speculation about what might have happened to her has continued to grow in the 19 days since she went missing.
Ms Bulley disappeared while walking her springer spaniel Willow in the Lancashire village of St Michael's in Wyre, after dropping off her two daughters, aged six and nine, at school on January 27.
At a press conference on February 3, the force first told the public its "main working hypothesis" that the mortgage adviser fell into the river during a "10-minute window" between 9:10 a.m. and 9:00 a.m.: 20 a.m. that day.
The force said her disappearance was not being treated as suspicious.
Her body has yet to be found and detectives extended their search to sea on February 3, saying finding her there "becomes more of a possibility."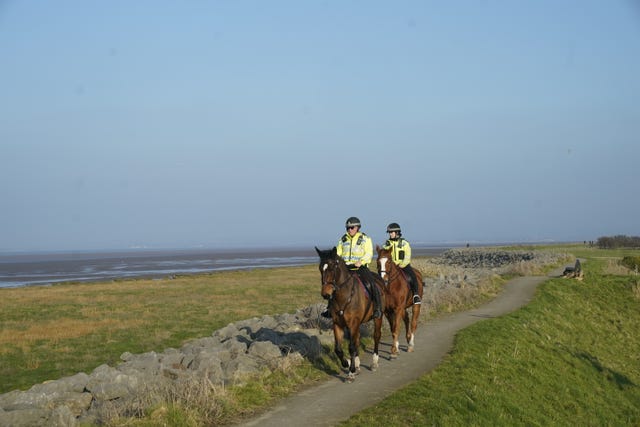 A 49-year-old man from Manchester and a 20-year-old woman from Oldham have been arrested on suspicion of malicious communication offenses in connection with emails allegedly sent to members of Wyre Council.
The man has been released on bail pending further investigation until May 12, while the woman remains in custody.
On Monday, Wyre Council removed the contact details of councilors from its website due to "inappropriate emails and phone calls" about the disappearance of Ms Bulley.
It said it had temporarily removed contact details for "members of the parish and town council" after Lancashire police confirmed their investigation.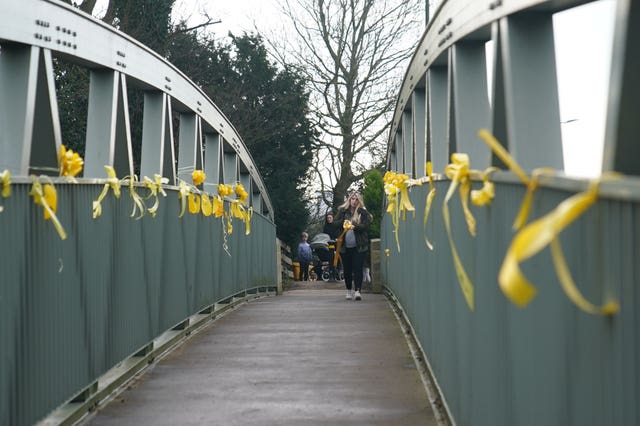 Meanwhile, Mrs Bulley's friends and neighbors, including her neighbor and friend Charlotte Drake, have continued to flock to a bridge over the Wyre to lay up yellow ribbons with messages saying they still hope she is found safe and sound.
Assistant Police Chief Peter Lawson and Senior Investigating Officer Superintendent of Detectives Rebecca Smith will lead the conference.