University staff and civil servants staged more strikes on Tuesday as figures revealed the UK recorded the most working days lost to strikes in more than a decade in December.
Tens of thousands of University and College Union (UCU) members at 150 universities began the first of three days of strike action this week as part of a dispute over wages, pensions and working conditions.
Students across the UK face missing lectures and seminars on Tuesday, Wednesday and Thursday as the latest wave of industrial unrest continues to sweep across the country.
UCU president Janet Farrar said students can write to their universities to request tuition refunds as a result of the disruption, adding that "anger and frustration" should be directed at vice-chancellors.
His comments came as the latest data from the National Statistics Office (ONS) revealed that 843,000 working days were lost due to labor disputes in December 2022, which is the highest since November 2011.
The increase in lost days came after ongoing industrial action involving Post Office, rail and NHS workers.
Picket lines were set up outside universities across the UK and at the British Museum in London on Tuesday.
About 100 members of the museum's Public and Commercial Services (PCS) union, who work in security teams and visitor services, are on strike all week as part of a dispute over wages, pensions, terms of dismissal and job security. .
The UCU has said it will vote its members back to allow university staff to take further protest action for the remainder of the academic year if their demands are not met.
The union entered the second day of talks on Tuesday with the Association of Employers of Universities and Colleges (UCEA), which represents 144 employers, through the Acas conciliation service.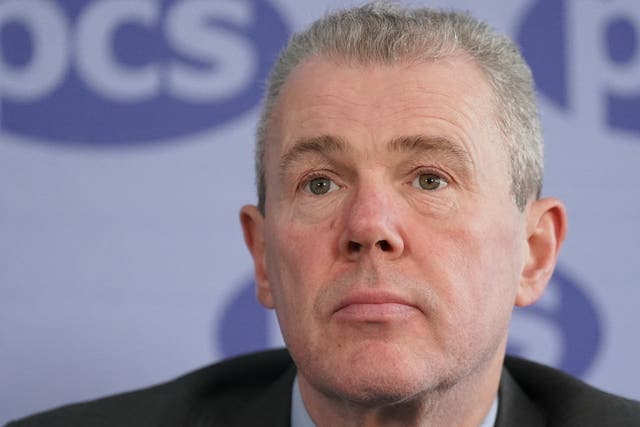 The UCEA has made a salary offer of between 5% and 8%, which has been rejected by the union.
Ms Farrar told Sky News: "We are very pleased that the university bosses have agreed to sit down with us with Acas and we are hopeful that we can find a way out of this dispute for all."
Asked by LBC News if the students should receive compensation for the strike break, the UCU president said: "If the students want to write to their vice-chancellors and write to the UCEA, which is our employment body, and ask them a refund of their fees then they are perfectly entitled to do so.
"But that's where the anger and frustration should be directed, not at our members."
A Universities UK (UUK) spokesperson said: "We understand that lost teaching time is concerning and universities are working hard to ensure they can continue to deliver a high-quality learning experience.
"If students feel that their studies have been negatively affected and alternative arrangements are inadequate, they should contact their university in the first instance. All universities have complaint procedures and the processes will be explained on their websites.
"If students are not satisfied with their university's response, they can escalate things."
PCS members are also on strike this week at the Department for Work and Pensions, DVLA and the Animal and Plant Health Agency.
They will be joined by Border Force personnel in Dover, Calais, Coquelles and Dunkirk on Friday.
Speaking from the picket line at the British Museum on Tuesday, PCS Secretary General Mark Serwotka told the PA news agency: "This is a world-class institution displaying some of the greatest artifacts known to mankind, without However, they treat their own staff terribly.
"The people who work here, some of them are paid minimum wage, people are claiming benefits because they are so poor. That cannot be left standing.
"British museum workers need a proper pay increase, as do all public sector workers, and we are determined to fight until we get it."
TUC General Secretary Paul Nowak told PA: "This is part of a broader wave of strikes across the public sector and ultimately, whether it's the British Museum, whether it's our health service, whether it's in our schools, we have public sector workers saying they can't afford another year of pay cut in real terms, so it's really important that the government listen to the concerns of their workers, listen to the concerns of their unions and deliver on the wages".
Teachers union leaders will meet Education Secretary Gillian Keegan on Wednesday in a bid to resolve a pay dispute that threatens more strikes at schools across England in February and March.
The National Education Union (NEU) called off its planned strike in Wales this week after the Welsh government made a new wage offer.