Police are calling for witnesses after four men were injured in a machete attack on a pub in east London.
The men, aged between 22 and 42, were taken to hospital following the attack at The Dukes Head in Wood Street, Walthamstow, shortly after 8:15pm on Monday.
Scotland Yard said his injuries have been confirmed as non-life-threatening.
Police also said they do not believe the incident is gang related.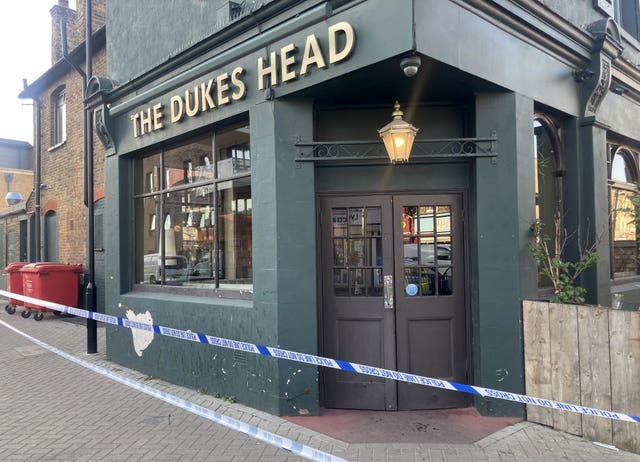 Police received reports of a machete attack and found three men with stab wounds inside the pub and a fourth in nearby Shernhall Street.
Officers from the local police team in Waltham Forest are investigating to establish what happened and are asking for the public's help.
Detective Inspector Grant Stevens, who is leading the investigation, said: "We are in the early stages of piecing together what happened last night and would like to hear from anyone who was inside the pub and witnessed the attack.
"While news of this type is concerning, I would like to reassure the community that we believe this was a targeted attack and there is nothing to suggest an increased risk to the public. We don't think he was gang related.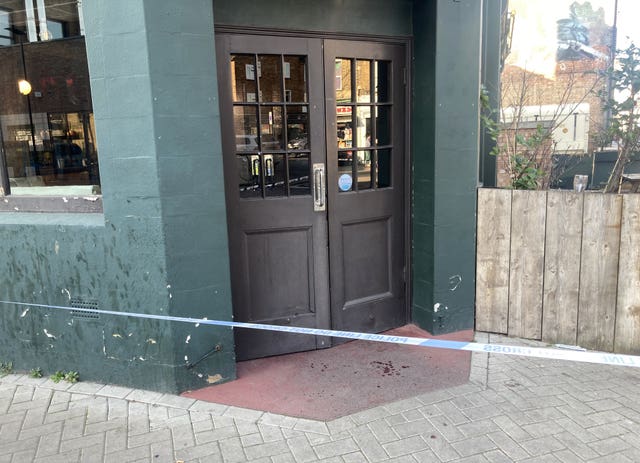 Officers lifted one of the three crime scenes into place Tuesday while conducting door-to-door investigations and searching the front yards of nearby homes.
Forensic specialists were going in and out of the pub, where blood could be seen on the doorway and on the pavement.
Stella Creasy, MP for Walthamstow, said: "This is an incredibly difficult time, and local residents are understandably concerned to see this violence in our area.
"I am in contact with local police regarding the incident, and would encourage anyone who was in the Wood Street area last night to come forward as soon as possible to ensure police have all the information they need."
Police have called for witnesses and no arrests have been made.